Centrifugal Pumps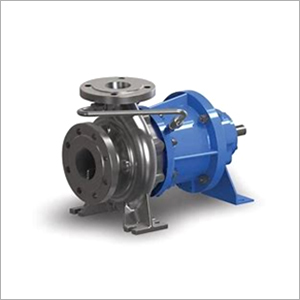 Centrifugal Pumps
Product Description
Leveraging the skills of our qualified team of professional the skills of our qualified team of professionals, we are providing an extensive range of Centrifugal Pumps. These are used to transport fluids by the conversion of rotational kinetic energy. These pumps are equipped with a premium quality pf materials and advance machinery. Centrifugal Pumps are basically operated with the support rotational energy from one to more driven of rotors. It aids to increase the velocity and pressure.
These types of pumps are most commonly used worldwide. The working is very simple & this pump is strong, efficient and fairly economical. Whenever the pump is in action, then the fluid pressure will increase from the inlet of the pump to its outlet. The change of pressure will drive the liquid throughout the system
This kind of pump produces an enhancement within force by transmitting mechanical power from the electrical motor to the liquid throughout the revolving impeller. The flow of liquid will enter the center of the impeller and exits along with its blades. The centrifugal power hereby enhances the velocity of fluid
Types of Centrifugal Pump
Based on the number of impellers used within the pump, these pumps are classified into the following types.
Single Stage Pump
The single stage pump is a single impeller pump, and the design and maintenance of this pump are very simple. These pumps are perfect for huge flow rates as well as low-pressure fixing. Single stage pumps are normally used in pumping services like high-flow & low to moderate total dynamic head (TDH).
Two Stage Pump
The two-stage pump can be built with two impellers which are working side by side. These pumps are mainly used in middle head applications.
Multi-Stage Pump
The multi-stage pump can be built with two or three impellers which are connected in series. These pumps are used for high head service.
Applications :
The centrifugal pumps are the frequently used pumps, and the flow of fluid makes them useful in several applications like
Pressure boosting applications
Water supplying & distribution
Domestic necessities,
Support system for fire hydrants
Regulating boiler feed water
Waste water treatment in ETP & STP applications
Liquid Transfer applications
Contact Us
416/417, Jogani Industrial Complex, Building NO. - 9, V N Purav Marg, Near ATI, Sion Chunabhatti,, Mumbai, Maharashtra, 400022, India
Phone :+918071858950766