Commercial Water Purifier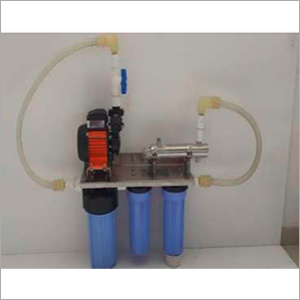 Commercial Water Purifier
Product Description
Commercial Water Purifier is ideally used to convert hard water into a soft water. This purifier is able to remove harmful impurities and microns. It aids to enhance the taste of drinking water. Commercial Water Purifier is ideally utilized to treat a large volumes of water flow rates. Provided purifier is basically suitable in the commercial water purification system. It is specially designed to reduce the bad odour and neutralize acidity. It can be customized in various modifications and configurations.
Aguapuro offers water purifier complete with Micron Bag filter, Cartridge filter, Activated carbon cartridge filter and post treatment of high intensity UV purifier module. Higher capacities are available with custom made designed systems UV Sterlizers are a highly effective, reasonably priced and low maintenance approach to deal with harmful pathogen in your water without the need to use potentially harmful chemicals like chlorine. All of our systems are designed using the state-of-the-art Quartz technology which gives the best penetration of UV rays through silica quartz jacket and lamp. UV system includes individual lamp indicator, ballast, drain, test port etc. While optional feature includes wiper system monitoring, intensity meter.
Specifications:
Feed pump
Micron Bag filter
Micron cartridge filter
Activated carbon cartridge filter
Ultraviolet steriliser with lamp & jacket
Steel plate for mounting filters and UV
Electrical control with ballast & accessories
Application:
Hotels & Restaurants
Schools & colleges
Corporate sector & Industries
Banks & Institutes
Food & Beverage industry
Hospitals & Labs
CSR Activities
Advantages:
Excellent filtration quality
No harmful chemicals added
Easy to install, operate & maintain
Effectively kills bacteria and other microbes.
Contact Us
416/417, Jogani Industrial Complex, Building NO. - 9, V N Purav Marg, Near ATI, Sion Chunabhatti,, Mumbai, Maharashtra, 400022, India
Phone :+918037550325