GLSP-Glass Fused Steel Tank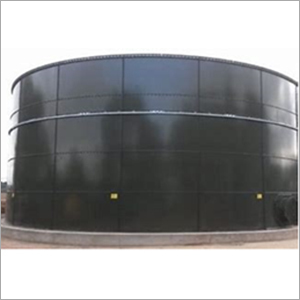 GLSP-Glass Fused Steel Tank
Product Description
We are engaged in providing an outstanding quality of GLSP-Glass Fused Steel Tank. It is ideally used to store fluid material. Apart from this, provided tank is suitable to be utilized as an industrial water storage tank. This tank is aid to give a glass protection from corrosion. GLSP-Glass Fused Steel Tank is ensured by using a modern state of tools to increase its strength. It has an excellent impact and flexibility. It has a high quality of coating to give a best properties and long lasting.
Glass Lining Tank - Assembled steel circular tank - offers long-term safe storage by combination of selection of optimal glass lining to match customers use condition/application, high-accuracy bolting/panel fitting.
The high temperature fusion of glass to steel at 850 results in an inert, durable finish.
Glass-Fused-to-Steel is the only tank finish where two materials are fused together to achieve the best of both materials - the strength and flexibility of steel combined with the corrosion resistance of glass.
Applied to both interior and exterior surfaces, Glass-Fused-to-Steel is able to withstand the rigours of the construction site and provide many years of trouble-free service in harsh environments. Glass lining steel panel has superior resistance to chemical. Also, it is good in anti-corrosive and anti-discolouring. It enables cost efficient storage.
Silica based enamel material is melted by high temperature and bonded to steel panel by chemical fusion in order to form synthetic glass/steel panel.
Also termed as "Glass Lining Steel Panel".
Applications
Potable water Storage
Sewage treatment
Effluent storage
Anerobic Digestion
Slurry storage system
Bulk solid storage
Contact Us
416/417, Jogani Industrial Complex, Building NO. - 9, V N Purav Marg, Near ATI, Sion Chunabhatti,, Mumbai, Maharashtra, 400022, India
Phone :+918071858950766